When people find out I'm a Virgo, the astrological sun sign known for intense levels of perfectionism and order, I tell them I'm in recovery. I explain how I "used to be Type-A++ and now I'm down to Type A-," because frankly no one wants to be known as the over-achieving goody-two-shoes. HOWEVER, it's also a true statement. I've worked really hard over the years to loosen my rigidity and become more flexible (see what I did there?)
Honestly, what I naturally crave in life, and what allows me to feel the most comfortable in a situation, is control. Give me all the color coded charts and the formulaic spreadsheets, please and thank you. Ambiguity and uncertainty are my nightmare …and I have the insomnia to prove it. The thing is, while my Virgo/Type A++ tendencies created a work-ethic that has brought me a decent amount of success in my lifetime, the tangental anxiety eventually forced me to embrace a "recovering work-a-holic" effort. Insert yogic pranayama breathing techniques here, because this is a on-going effort I have yet to fully master.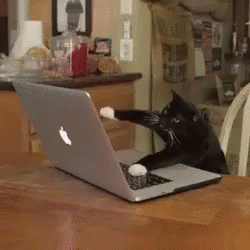 Naturally, when March 2020 hit us with a massive worldwide quarantine shut-down, I was ready to "win" the pandemic. My to-do list of long overdue projects and future pending accomplishments created much needed order amongst massive chaotic uncertainty. I went straight to work (don't worry, I even laid it out step-by-step in a really helpful post here.) Y'all, I think it took about 5 weeks until I had a full blown meltdown…
Over the last 4+ months, I've experienced some degree of the same ebb and flow most of us have struggled to float through. One week I'm in high-functioning work-a-holic mode and the next I've melted into the couch. Seems I left the in-between (dare I say, normal?) phase somewhere in 2019.
I came to understand, both from my own experiences and the feedback of friends and clients, that working-from-home blurred the lines for most of us. The all important work vs. home divide, the one that created the physical separation necessary for many of us to switch gears, drastically shifted…or in most cases dissolved entirely. So much so that, not only did we lose sight of the dimmer switch, we forgot how to turn off completely. Time spent in work-mode shifted from our 40-60 hour (at) work week to an all-encompassing 168 hours/week, leaving us constantly draining our batteries in a perpetual state of ON until our inevitable involuntary collapse.
Whew.
Side note:
The other thing I wrote about in the beginning was how the state of the world was our "for-now-normal," that our world will perpetually continue to shift until we land in the actual state of 'new-normal" we've been anxiously awaiting. Aaaaand as it turns out, 4+ months later we find ourselves waiting significantly longer than most of us could have EVER anticipated. Cool.
Given the above, in the most recent rendition of "JK we are doing this pandemic shit indefinitely longer," I started examining my rollercoaster of exhaustion levels and, in turn, my resurfacing workaholic tendencies. As this no longer seems to be a "temporary" situation, where can I start to streamline? Where can I adjust? How do I continue to put myself in a position to not only survive, but possibly even do something crazy (like thrive), without sliding further backwards into my detrimentally perfectionist ways?
Work/Life boundaries.
But like, at home. And also at home.
You feel me. You know this struggle.
So lets talk about some things I've tried, perhaps they'll be helpful for you too:
Clear cut working hours, including a shut-down time.
For many of us, this will take something ELSE to do. Maybe its dinner plans or a scheduled fitness class, or maybe you set an actual alarm, but setting a concrete end time for your workday is the first step to differentiating your work life from your home. Yes, of course you COULD keep working…but would you have stayed at the office in 2019?
Close your computer, and your phone, and dedicate a specific time to shift yourself back into home/life mode. The same way you'd leave the office, try to find a you-centric way to end your workday and leave the damn office…also known as your living room.
Off hours "social" plans
Many states are still in phases of lock-down so this can require some planning, but having a work/life balance requires you to have a life…so go have one! I know it can be challenging, but social distancing doesn't have to equate to boring and alone. I'm currently re-learning how to "weekend"…y'all its been yearssss since I've had two days off in a row, it's like MAGIC! Even if my "plans" are books and naps and a marathon of The Umbrella Academy, that downtime is essential insurance that I have the energy resources I need to tackle my working "on" time.
Grace and space for imperfect days
News flash: best laid plans often don't go as planned. Saaaay, 2020 for example. While taking time off to refuel is an essential survival tool, some days those resources just aren't enough. Often times there are days that we can't quite get ourselves where we'd hoped and/or expected to be. Perfectionism harps on the shortcomings, shame spiraling through all the "shoulds." Pausing for perspective, realigning to a place of compassion, and giving ourselves a bit of a grace period is essential here. Most of us are permanently exhausted just from existing in the current state of the world. Giving ourselves the space to adjust and reset (an hour, a day, a week, whatever it takes) allows us to show up the best we can and move forward – but ONLY when we are ready.
Stick to it.
Your coworkers might still be working 168 hours/week, and honestly the comparison game feels significantly more debilitating when we are only seeing the virtual projections. However, the opportunity for the sprint game is long gone, and its time to revert to your marathon training. We all know the importance of boundaries. We've read the books, we've seen the therapists, or at the very least stumbled upon an instagram video of Oprah. The reality is, you can't set-up your boundaries and then just walk away. This a solution that requires diligence and planning, working and re-working. Most importantly, boundaries require the commitment to keep trying and the trust that, however uncomfortable, its infinitely better on this side.
No matter where you fall on the work-a-holic spectrum, I hope you're continuing to find ways to spend time celebrating life. The 2020 pause has helped a lot of us find the perspective we'd lost in the busyness, and now is the greatest opportunity to create the balance we crave (and deserve!) moving forward.
I'd love to hear about how you're crushing the boundary game and celebrating the last of the summer 🖤
Head over to my Instagram and join the conversation!